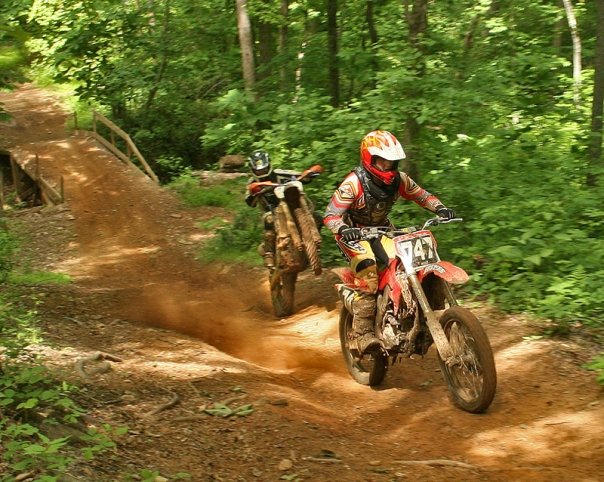 The NCMP trail system offers up equal amounts challenge and fun for novice riders and woods pros alike. Mark and the Krusty Krew have built a system of trails that offer a bit of everything – fast 2-track, tight single-track, elevation changes, creek crossings, nasty, rocky hills and glass smooth straights, all on widely varying terrain, with levels of difficulty ranging from relatively easy (the 1 mile beginner loop) to "man, that was crazy" (The Big Hill).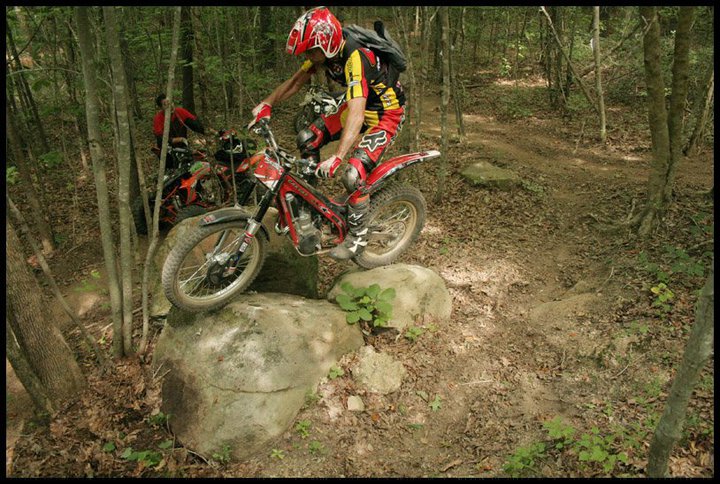 The layout/configuration of the trail system is constantly changing, but you'll typically find the aforementioned 1-mile beginner loop along with a main loop ranging anywhere from 5 to 8 miles in length, with a few alternates and smaller offshoot loops to explore. There are also several areas throughout the system where riders can pull off and play-ride or maybe work on a particular skill or two.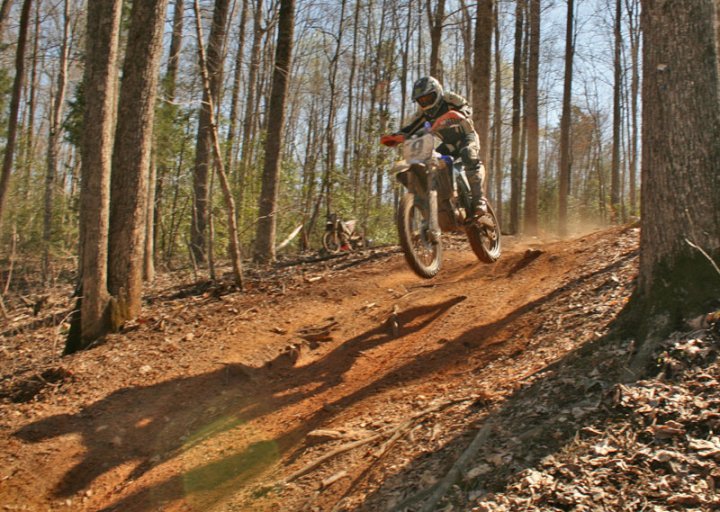 Are you a woods racer? NCMP is a great place to hone your skills between races and during the off-season. In fact, the NCMP trails took the North Carolina Hare Scramble Association "Track Of The Year" honors, as voted on by the racers, for the September 2007 woods race. Fresh trail is cut whenever there's a woods race; once the race is over, the course usually becomes the new 'main loop'
.